After I gave up Little People, I moved onto the Marx line of toys.
I had the lithographed metal colonial dollhouse: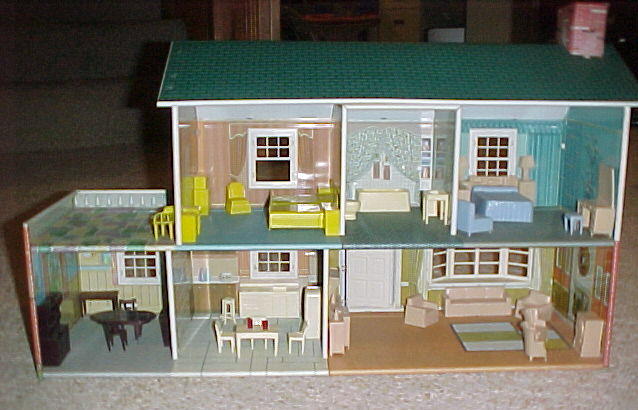 I also had a one story but can't find an image of it anyplace.
Along with the house I had one of the Happy Time Barns. I was so sad when I discovered my mother had given it away. I realized I hadn't played with it in probably years but I would have liked to have kept it.
This is a similar model to one I had. I got tired of wading through pictures of Karl MARX every time I typed in "Marx Barn" when I was searching. No matter that I said I was looking for a TOY not where a communist leader kept his cows.